Before & After Photos
---
Mandibular Overdentures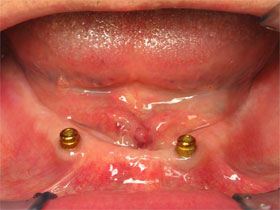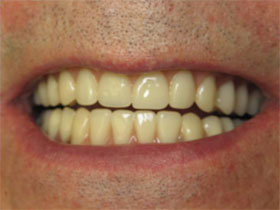 Implant Placement by Dr. Veasey Cullen
"Implants add a measure of normality that I have not had in years. This is a permanent fix to a problem that happened years and years ago. I have more confidence in eating crunchy and chewy foods."
– Patient Testimonial
---
Central and Lateral Incisor Implants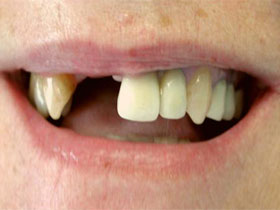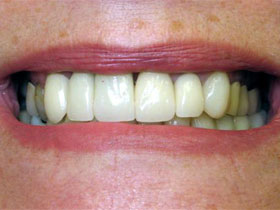 Implant Placement by Dr. Veasey Cullen
"I'm less self-conscious about smiling. I don't have to cut sandwiches and other foods into little pieces anymore." –
Patient Testimonial
---
Central Incisor Implant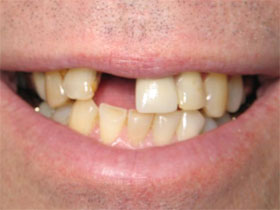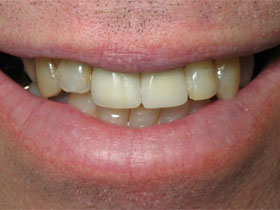 Implant Placement by Dr. Veasey Cullen
"The dental implant improves my smile and should be much more permanent than other options.."
– Patient Testimonial
---
Lateral Incisor Implants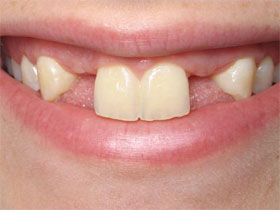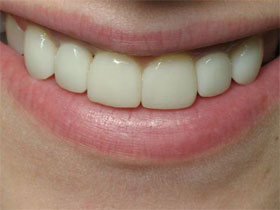 Implant Placement by Dr. Veasey Cullen
"More comfortable with my appearance when I'm in social situations."
– Patient Testimonial
---
Maxillary Second Premolar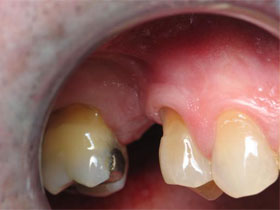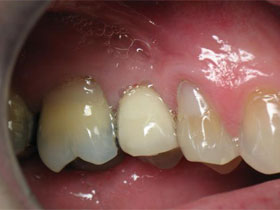 Implant Placement by Dr. Veasey Cullen
"You get what you pay for. If you want restoration that's as close to the real thing as possible both for appearance and function, chose an implant." –
Michael G.
---
First and Second Molar Implants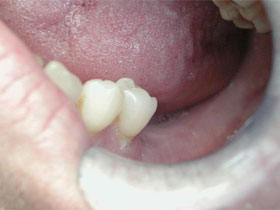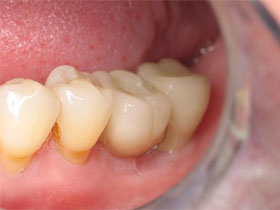 Implant Placement by Dr. Veasey Cullen
"Dr. Cullen and his staff represent quality, highly competent surgical care coupled with a commitment to patient care and service. From making the appointment through the procedure, follow-up care, care and concern for my well being was consistently demonstrated. Dr. Cullen makes himself available to his patients 24 hours a day. He proactively minimizes the potential for any complication and takes every precaution to ensure a positive outcome. His staff is extremely efficient and friendly."
– Cathy T.
---
Mandibular Premolar Implants for Lower Partial Overdenture
Before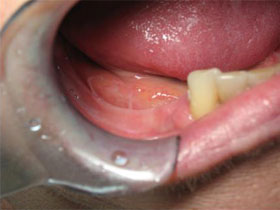 After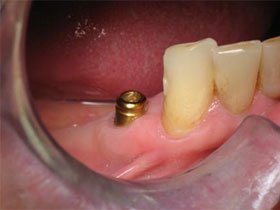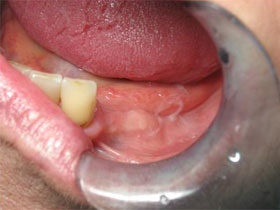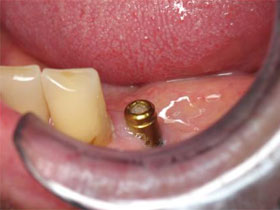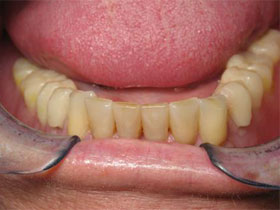 ---
Mandibular Anterior Implants with Fixed Bridge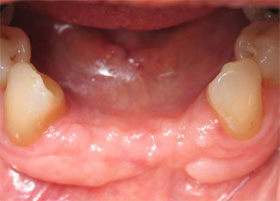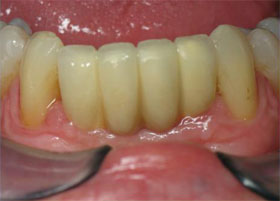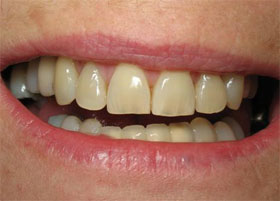 Implant Placement by Dr. Veasey Cullen
Dental implants are strong and bond with bone so well, that one implant may not be needed for each tooth being replaced.
Dental implants can be used as anchors to support a fixed bridge.