Ridge Grafting
---
Ridge Augmentation Using Bone Morphogenic Protein
Bone Morphogenic protein is nature's protein that instructs stem cells to become bone.
It is now available in a bottle and it is called Infuse.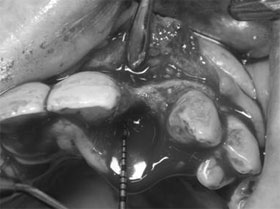 Pre Op No bone at the site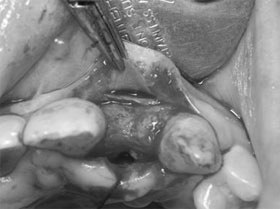 New bone formed from Infuse
When you do not have enough bone and the ridge is knife thin you will need to add bone and infuse to build the ridge to place implants. Infuse is a synthetic version of protein that everyone's body produces. It instructs your bone to produce.
---
Bone Morphogenic Protein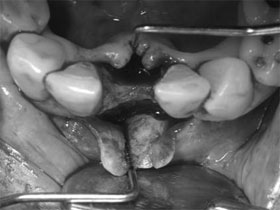 Before, No Bone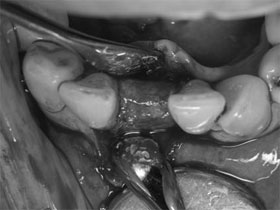 After Infuse
Infuse allows us to successfully bone graft situations which where previously
impossible to graft.